Welcome to Jennymount
Methodist Church
During the current COVID Restrictions, Jennymount Activities and Events will be limited. Our Morning Worship will be streamed via our YouTube Channel until Sunday 28th March 2021.
Coming Soon
Easter Sunday 4th April 2021
Worship will return to the church building

Coming Soon
We will provide a link to a key Event here when COVID Restrictions are over and we can continue meeting together safely
Below is an overview of our Church Calendar.
For a more detailed view use this link or the What's On? link in the main menu at the top of the page
Church Activities and interests
Below is a list of the various activities and interests of our Church Family. Some of these have links to further information. 
Jennymount and Joanmount Methodist Churches form the North Belfast Circuit. Circuit Events will be added to the Calendar above in the Home Page and relevant regular activities can be found on the Ministry Page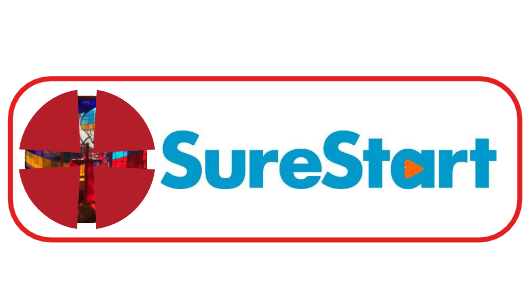 Smile Sure Start is based within Jennymount Methodist Church
SureStart welcomes families with children 0-3 years providing activities that focus on play and development, health and family support. 
It is locally based programme working with parents and children. Smile SureStart covers the areas of Duncairn, NewLodge, Mount Vernon, Shore Crescent and Waterworks.
Smile SureStart 168 – 170 Duncairn Gardens, Belfast BT15 2GN. Tel: 028 90 756654
Church Council Members Area
This is an area of our website  for current Members of our Church Council.  If you are a current member of the Church Council, please use the COUNCIL MEMBERS LOGIN at the top of this page
You will need to provide Login details to access this area. Please use our   Contact Us Page to submit a request, if you are a current Member of the Church Council and have not yet been provided account details. 
The YouTube links above are for 
Jennymount YouTube Channel
Joanmount YouTube Channel
The Link above is the
Methodist Churches in Ireland- Worship from Home