Welcome to Jennymount
Methodist Church
We are currently open for Sunday Worship
at 11am.
WOMEN'S FRIENDSHIP GROUP:                                                                MEETING EVERY TUESDAY AT 2PM IN DEVOTIONAL ROOM. ALL WELCOME, A CHANCE TO COME TOGETHER FOR A CHAT AND A CUPPA.  CURRENTLY FINISHED FOR THE SUMMER.
WEDNESDAY CRAFT CIRCLE: 10AM -12 NOON, UPSTAIRS HALL. ALL WELCOME. CURRENTLY FINISHED FOR THE SUMMER.
WEDNESDAY NIGHT: PRAYER MEETING                                        WEDNESDAY, 7PM IN THE DEVOTIONAL ROOM. PLEASE FEEL FREE TO COME ALONG. CURRENTLY FINISHED FOR THE SUMMER.
Services for July & August 2022
31 July – Rev Brenda Weatherill
7 August – Billy Greer
14 August – Rosemary Phillips
21 & 28 August – Rev Alan Lorimer
Below is an overview of our Church Calendar
Select an Event in the Calendar for further details
Church Activities and interests
Below is a list of the various activities and interests of our Church Family. Some of these have links to further information. 
Our weekly Church Services are live-streamed and recorded for those who are unable to make it to Jennymount in person 
Jennymount and Joanmount Methodist Churches form the North Belfast Circuit. Circuit Events will be added to the Calendar above in the Home Page and relevant regular activities can be found on the Ministry Page
DUE TO ONGOING RESTRICTION CHANGES FROM 1ST MARCH, IF YOU WOULD LIKE A HOME VISIT  OR A CALL FROM ONE OF THE PASTORAL CARE TEAM, PLEASE CONTACT DAVID HUNTER ON: 07964790614 OR REV BRENDA WEATHERILL 07881882578.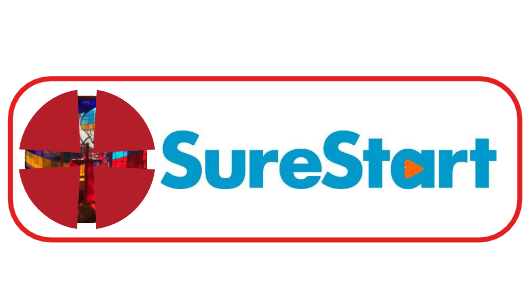 Smile Sure Start is based within Jennymount Methodist Church
SureStart welcomes families with children 0-3 years providing activities that focus on play and development, health and family support. 
It is locally based programme working with parents and children. Smile SureStart covers the areas of Duncairn, NewLodge, Mount Vernon, Shore Crescent and Waterworks.
Smile SureStart 168 – 170 Duncairn Gardens, Belfast BT15 2GN. Tel: 028 90 756654
Church Council Members Area
This is an area of our website  for current Members of our Church Council.  If you are a current member of the Church Council, please use the COUNCIL MEMBERS LOGIN at the top of this page
You will need to provide Login details to access this area. Please use our   Contact Us Page to submit a request, if you are a current Member of the Church Council and have not yet been provided account details. 
The YouTube links above are for 
Jennymount YouTube Channel
Joanmount YouTube Channel
The Link above is the
Methodist Churches in Ireland- Worship from Home