Hebrews Chapter 11 verse 1
"Now faith is the substance of things hoped for, the evidence of things not seen"
πίστις
pistis
pis'-tis
From G3982; persuasion, that is, credence; moral conviction (of religious truth, or the truthfulness of God or a religious teacher), especially reliance upon Christ for salvation; abstractly constancy in such profession; by extension the system of religious (Gospel) truth itself: – assurance, belief, believe, faith, fidelity.
John Chapter 4 verses 23-24
"But the hour is coming, and now is, when the true worshipers will worship the Father in spirit and truth; for the Father is seeking such to worship Him. God is Spirit, and those who worship Him must worship in spirit and truth"
προσκυνέω
proskuneō
pros-koo-neh'-o
From G4314 and probably a derivative of G2965 (meaning to kiss, like a dog licking his master's hand); to fawn or crouch to, that is, (literally or figuratively) prostrate oneself in homage (do reverence to, adore): – worship.
We live by faith, we live out our lives in worship
This page will contain Inspiration and encouragement to those who seek to follow Jesus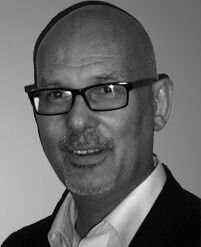 'And I, when I am lifted up from the earth will draw all people to myself."
John 12:32
This verse describes my initial and ongoing experience of Jesus the Messiah. 
In my mid 20's I was at my lowest point. I considered myself agnostic about religion and was antagonistic to Christianity. As I read a small section about Jesus in John's gospel, Jesus attracted me to himself like a powerful magnet. He drew me to pure love and compassion. He still does. I surrender to this love. 
That encounter led to an exciting and painful  journey of growing inner freedom. On this Jesus way, my theories about life, God, psychology, and society have changed and been revised many times and are still evolving. Yet the initial experience of this attracting Jesus has only been deepened in the furnace of living life.  I am always drawn to Jesus. He attracts. His attracting love remains. 
My vocation is to lift him up, and point to him who attracts all people to himself. 
Thirty five years later and I still want to see Jesus Messiah lifted up. 
'And I, when I am lifted up from the earth will draw all people to myself."